Sep 2, 2017
In light of the recent tragic events with hurricane Harvey, BLiNC by Bambi Lynn wants to take the time to join in perseverance and prayers with all those affected by the flooding. As a proud Texan business, we love the hospitality and warmth that is felt across Houston and Texas, and the recent devastation has only made it spread wider and further across our beloved state. While Harvey might have taken a blown at us, we rise above hand in hand—we honor the unbelievable stories of survival, displays of courage, and neighbors acting as neighbors even in times of need. To show our love in true Texan fashion, the Texas Takeover fashion show will be donating 50% of sales from "Shopping the Show" to Step Onward Foundation*, an organization driven to aid the homeless in transitional states. Participating designers include Beth Younger Purpich, Gowthami M. Reddy, and Cesar Galindo.
This September 9th, the Big Apple will witness the greatest Texas Takeover yet. Designer Cesar Galindo, alongside fellow Texan designer Elizabeth Purpich, Page Parkes models, and fashion producer Bambi Lynn and Shelby Herbeck of BLiNC by Bambi Lynn, will present their Spring/Summer 2018 collection to the ever-evolving elite audience of fashion. The show will take place in the heart of the Garment District at Punto Space, W. 30th Street.
While the word 'Texas' might initially evoke leather cowboy boots and hats, endless prairies underneath iridescent skies, and sizzling steaks, fashion connoisseurs know that Texas is also synonymous with up and coming couture, a powerhouse branding its name from the hospitable South to the boisterous streets of New York City.
A vivid example of this 'Texas Takeover' is fashion designer Cesar Galindo. For the last twenty-two years, Galindo has worked both with private clients and renowned names such as Dolce & Gabbana, and Gwen Stefani's L.A.M.B. His runways have left stiletto imprints from Houston to London to New York's Fashion Week. Teaming with more renowned Texan fashion businesses like Page Parkes and BLiNC by Bambi Lynn, Galindo has painted a canvas of opportunities for young girls looking to make a breakthrough in competitive runways.
For years, these three powerhouses have worked together to make Texan girls live the Big Apple fashion dream. Each season, BLiNC by Bambi Lynn selects five to ten Page Parkes Agency models, aided by the expertise of Page Parkes VP, Tabitha Pagel-Garcia, to have a hands-on experience in a New York Fashion Week runway show. Not only are these girls exposed to an elite fashion audience, but also their growing resumes and portfolios make them coveted models within fashion industry moguls. As a testament to their success, participating models have not only been taken by agencies across the globe, but have also gone off to be consistently booked by top couture brands to walk the runways of Milan, Paris, New York, and L.A.
The on looking crowd will get a dose of Texan style as well, as Galindo's show will be joined by several Houston socialites, including Anika Jackson, Staci Henderson, Kirby Holliday, Sharron Melton, Holly Schmaltz, Heather Rasmussen, Angie Graham, Shannon Hall, and Marcus Sloan. Not only will they also be donating to Houston's Harvey relief fund, but some, like Hall and Sloan, have been longtime supporters of Galindo, carrying his collections in Houston and San Antonio stores.
It is in NYC's fashion central that Galindo, alongside a fully Texan battalion of models, makeup artists, producers, and agents, has shown the fashion world that everything is truly bigger in Texas—including its fashion flair. The Texas Takeover fashion show will be a display of team work, passion, and—obviously—Texan hospitality; Texan fashion industries coming together to propel their success from Texas, to New York, to the world.
*If you would like to donate to Step Onward Foundation but can't make it to New York, Elizabeth Purpich of Beth Younger Purpich will be donating 50% of her online sales.
Blog Author: Nelsy Gutierrez Saravia
Nelsy is one of the head writers for BLiNC by bambi lynn, as well as a freelance writer for varied content, including fiction and educational journals. To check out Nelsy's original work visit uncapricho.wordpress.com. For writing inquiries, she can be reached at gutierrez.nelsy@gmail.com
Sep 16, 2014
(photo by Michael Ramsey)
Cesar Galindo mastered another beautiful collection this season in The Hub at the Hudson Hotel for Mercedes Benz Fashion Week! We spotted beautifully draped pieces, fluid metallic, colorful mosaic patterns and embellished sequin, and a now signature hoodie reminiscent of his last collection. The makeup reflected beautifully lined eyes in a shade of marine blue with contrasting strawberry pink lips. The hair this season included gorgeous, intricate braids dipped with a metallic touch.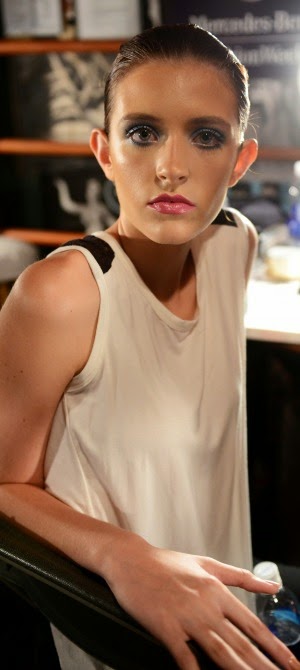 Ashton and Sydney (photos by Noam Galai for MBFW)
Emily having her makeup (photo by Michael Ramsey)
Shelby, Katarina, Glamping winner Ashton, Taylor, and Marlee getting ready for the show (photo by Noam Galai for MBFW)
(photo by Noam Galai for MBFW)
(photo by Noam Galai for MBFW)
The man of the hour: Designer Cesar Galindo (photo by Noam Galai for MBFW)
 (photo by Michael Ramsey)
Special thanks to Blinc by Bambi Lynn for providing backstage production and PR in conjunction with Gregory Triana and Sean Nutley from Blue Cashew Events. Hair and Makeup provided by Ashunta Sheriff Beauty and Milani. Nails were brought by Rose Velez-Miggins. Beautiful jewelry pieces were styled and provided by Jane Hruska. Also, a warm thank you to supporting sponsor Original Mineral! For more photos and to see the official video on the MBFW site go here!
We hope you all enjoyed following New York Fashion Week through the eyes of our girls Victoria Monette, Katarina Richter, and "Glamping Across Texas" winner Ashton for #TotalTakeover on Instagram!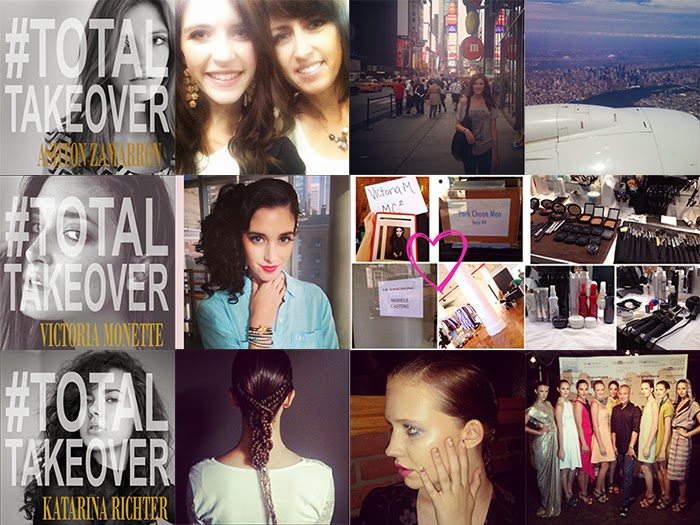 Our models definitely enjoyed their trip to the Big Apple and we are so happy for the opportunity to have them once again be a part of Mercedes Benz Fashion Week.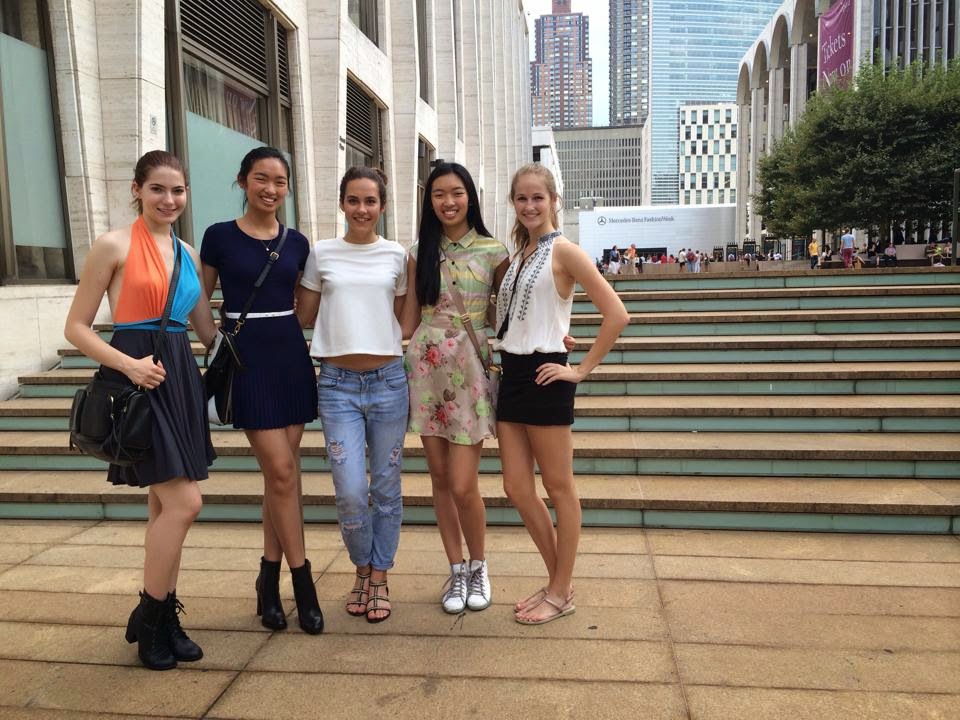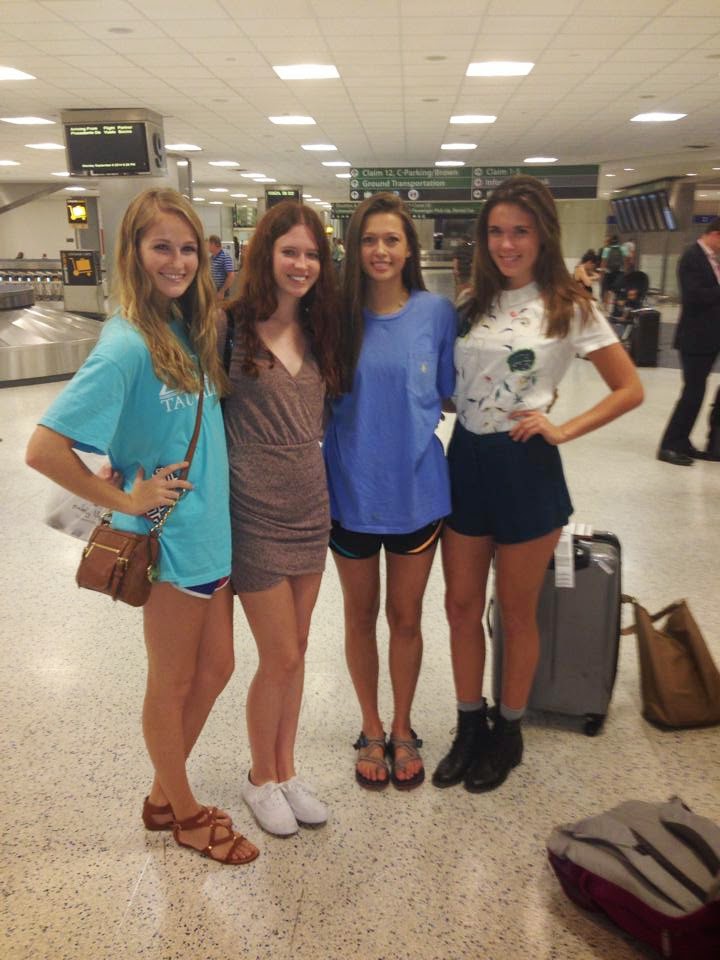 Until next time New York!
Guest blogger Amee Ly from Page Parkes Corp. signing out!