Sep 16, 2014
(photo by Michael Ramsey)
Cesar Galindo mastered another beautiful collection this season in The Hub at the Hudson Hotel for Mercedes Benz Fashion Week! We spotted beautifully draped pieces, fluid metallic, colorful mosaic patterns and embellished sequin, and a now signature hoodie reminiscent of his last collection. The makeup reflected beautifully lined eyes in a shade of marine blue with contrasting strawberry pink lips. The hair this season included gorgeous, intricate braids dipped with a metallic touch.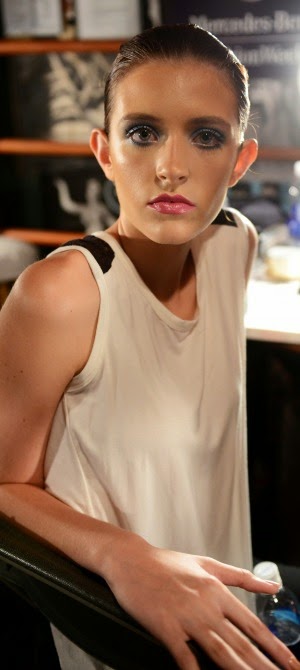 Ashton and Sydney (photos by Noam Galai for MBFW)
Emily having her makeup (photo by Michael Ramsey)
Shelby, Katarina, Glamping winner Ashton, Taylor, and Marlee getting ready for the show (photo by Noam Galai for MBFW)
(photo by Noam Galai for MBFW)
(photo by Noam Galai for MBFW)
The man of the hour: Designer Cesar Galindo (photo by Noam Galai for MBFW)
 (photo by Michael Ramsey)
Special thanks to Blinc by Bambi Lynn for providing backstage production and PR in conjunction with Gregory Triana and Sean Nutley from Blue Cashew Events. Hair and Makeup provided by Ashunta Sheriff Beauty and Milani. Nails were brought by Rose Velez-Miggins. Beautiful jewelry pieces were styled and provided by Jane Hruska. Also, a warm thank you to supporting sponsor Original Mineral! For more photos and to see the official video on the MBFW site go here!
We hope you all enjoyed following New York Fashion Week through the eyes of our girls Victoria Monette, Katarina Richter, and "Glamping Across Texas" winner Ashton for #TotalTakeover on Instagram!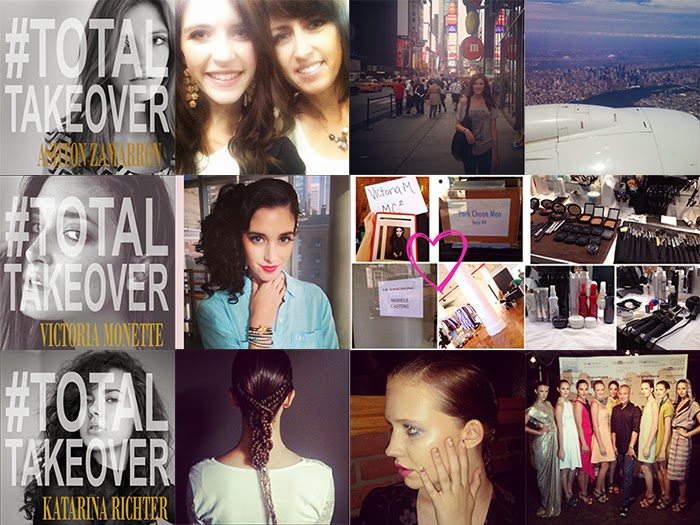 Our models definitely enjoyed their trip to the Big Apple and we are so happy for the opportunity to have them once again be a part of Mercedes Benz Fashion Week.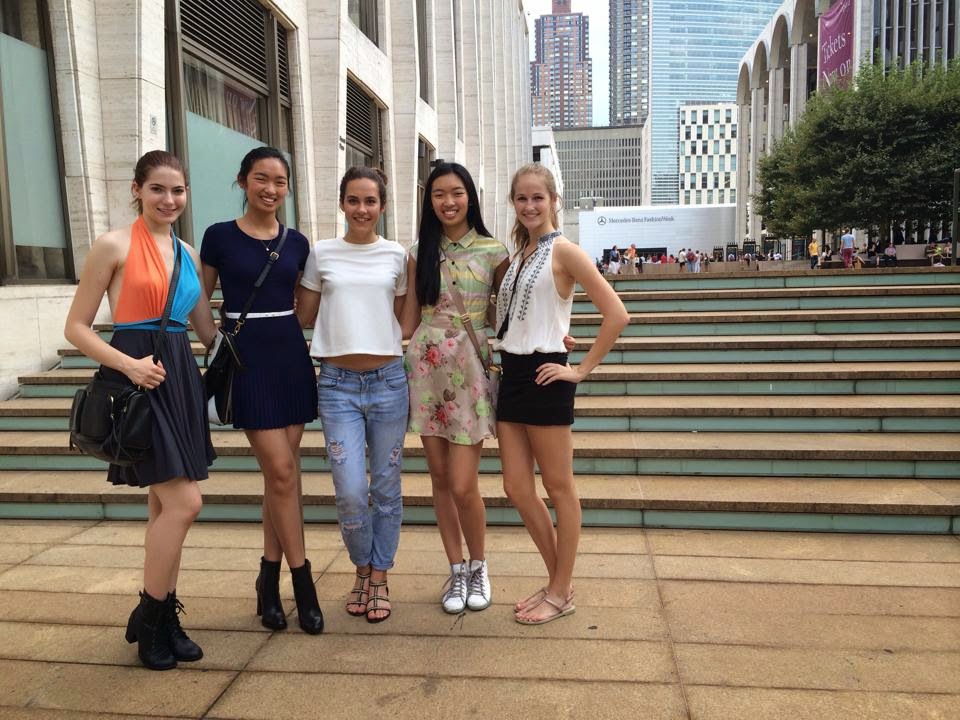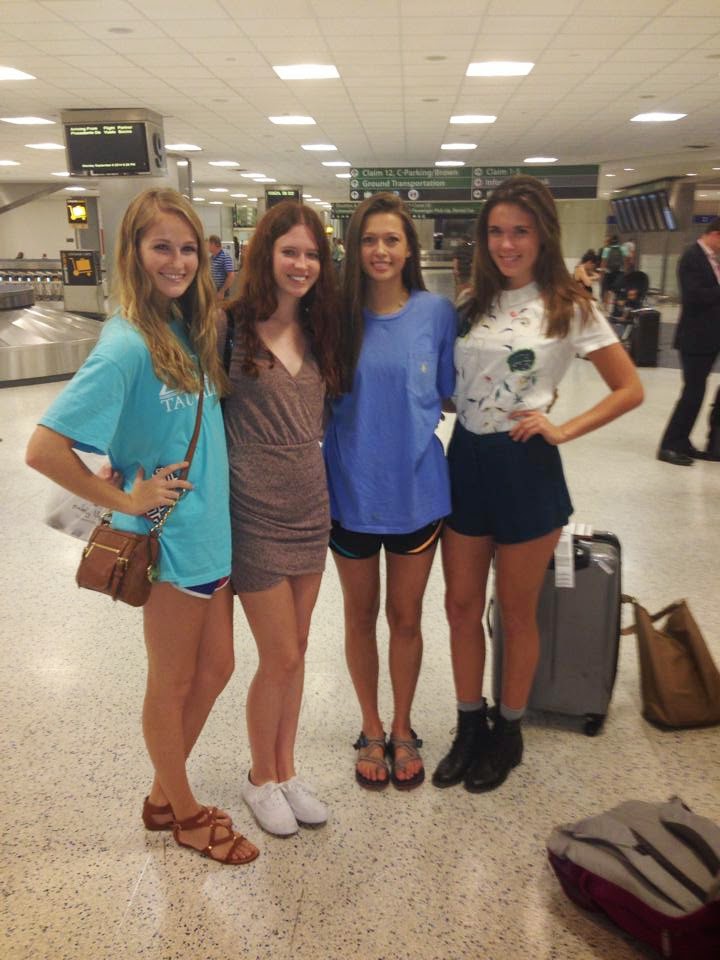 Until next time New York!
Guest blogger Amee Ly from Page Parkes Corp. signing out!
Apr 5, 2014
Designer Jonathan Tinkle just showcased his Fall/Winter 2014 collection at an invitation-only fashion show at the Omni Hotel. We were totally blown away by the exotic skins, exquisite furs, and a fabulous wolf escorted by Miss Texas USA '13 Ali Nugent! All runway photos provided by Photographer Arthur Garcia of Select Studios.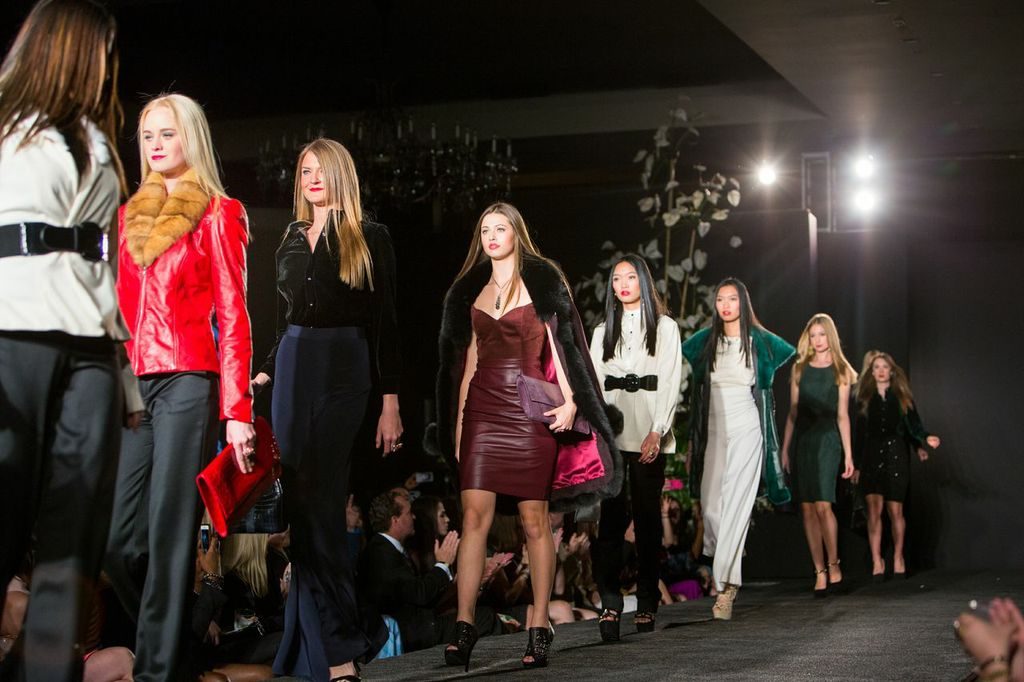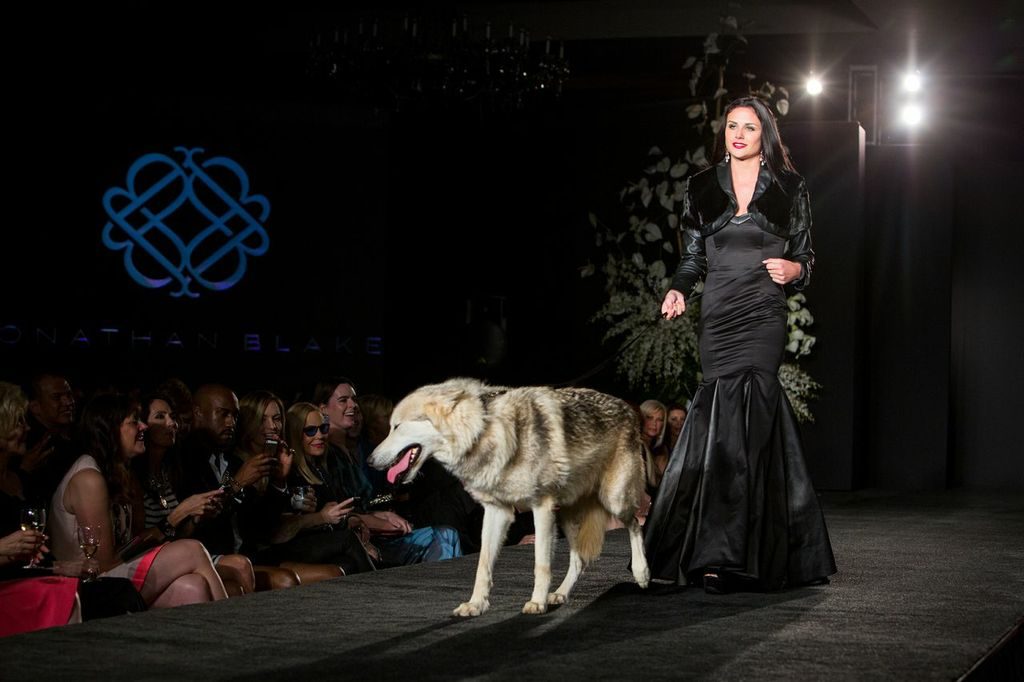 Fashion Show Production provided by Blinc by Bambi Lynn
Jewelry provided by Valobra
Hair/Makeup provided by Urban Retreat
Emcee was Sharron Melton (KTRK-TV/ABC 13)
Twenty-three of our gorgeous models graced the catwalk in Jonathan Blake. His designs seem to have been influenced by the exotic details of the wild mixed with his familiar silhouettes for a sophisticated, smart woman. We recognized so many beautiful trends throughout the collection and cannot wait to get our hands on them! Seriously, we are counting down the days until we can appropriately rock fur and leather again! Good thing he created beautifully simple blouses and easy dresses we can wear for the time being!
Luxurious Fur: Katelynn Denney, Allyson Cook, Raliat Akinlolu, and Marlee Menendez
Radiant Shades of Teal & Emerald: Shelby Bullard, Winnie Omoleme, Lauren Nguyen, Mariah Chaney, Maya Shaulsky, and Sarah Tierney
Modern Navy: Taylor May, Alyssa Pasek, Sydney Wallis, Marie Boone, & Lindsey Schultz
Perfect Contrast: Hannah Griffith, Charlotte Stevens, Ali Nugent, and Chloe Nguyen
Of course, before the Jonathan Blake presentation, we caught up with what went on behind the scenes as well as some of our Page Parkes staff!
Our New Faces Agent Caroline Norman, Agency Director Erik Bechtol, and Vice President Tabitha Pagel-Garcia
Promotions Director Devon Sells and Fashion Show Producer Bambi Lynn of Blinc by Bambi Lynn
Models Lindsey Schultz, Anna Robertson, Charlotte Stevens, and Marlee Menendez showcasing the look of the night: a controlled, dark smokey eye with luscious red lips!
It's all in the details…
We are also happy to announce the Jonathan Blake F/W '14 video produced by Michael Ramsey, which features our girl Emily Matheny! Take a look below!
Written and Behind the Scene photos by Page Parkes guest blogger Amee Ly.