BLiNC by bambi lynn is a fashion forward company specializing in many services in the world of fashion. We apply fresh and modern principles to all aspects of this industry. Our philosophy is to satisfy our clients expectations in fashion show production, photo shoot production, talent casting and consulting services. It is our goal at BLiNC to help our clients succeed. BLiNC distinguishes itself from the rest by delivering uncompromising quality of service.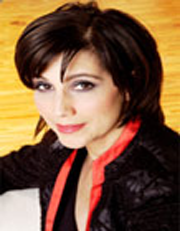 Bambi Lynn
In addition to creating BLiNC by bambi lynn, a fashion forward company, Bambi Lynn has also been the force behind many fashion projects. She began contributing to the fashion world at the age of 3 as she followed her role models down the runway and during her teenage years began producing her own small fashion shows. She still remains a part of the fashion world today as she develops models, styles creatively, and produces a variety of fashion events. Bambi Lynn continues her position as the Fashion Event Producer/Corporate Promotions Manager for Page Parks Corporation, a company she has worked with for 30 years. Page Parkes, as seen on E! Entertainment's, Scouted has a longstanding reputation as the leader in talent, development, and placement. Bambi Lynn's talents in teaching, fashion show production, runway, choreography and public speaking are utilized in many areas of Page Parkes. Other accomplishments include co-creator & director of Fashion Houston, presented by Audi in 2010 and 2011. As the Executive Director/ Co-Producer, Bambi Lynn worked in the creation of a 4-day event that included 12 designers and 2 special tribute elements produced in conjunction with well known production companies. Bambi Lynn also produces fashion shows with individual designers from New York, Los Angeles and Houston as well as non-profit organizations. She surrounds herself with positive innovative young visionaries as she has helped to "bring the world of fashion to Houston and Houston to the world."
Shelby Herbeck
Shelby joined BLiNC by bambi lynn in the spring of 2014. She is the primary Production Assistant and works to help deliver extraordinary fashion events. During New York Fashion Week she works coordinating and facilitating backstage direction for multiple designers such as Cesar Galindo. She has the organizational eye and strives to keep the behind the scenes madness running as smooth as possible. She has used that tool working for the last 5 years at Nesossi Studios as an on set stylist and administrator. She has a great understanding that timing and structure are key.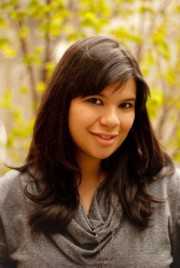 Nelsy Gutlerrez Saravia
Nelsy Gutierrez Saravia is a creator and visionary, delving in both production and public relations, she combines media and creativity to bring together the most effective marketing campaigns.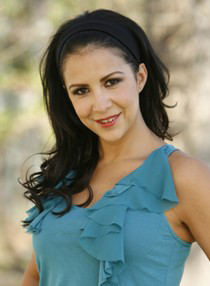 Erica Renee' Garza
Erica Renee' Garza has made her mark as an "all the arts" visionary entrepreneur for over a decade with an expansive background in production, marketing, public relations, branding, and fashion.
Erica continues to support and partner with BLiNC by bambi lynn on numerous fashion productions.